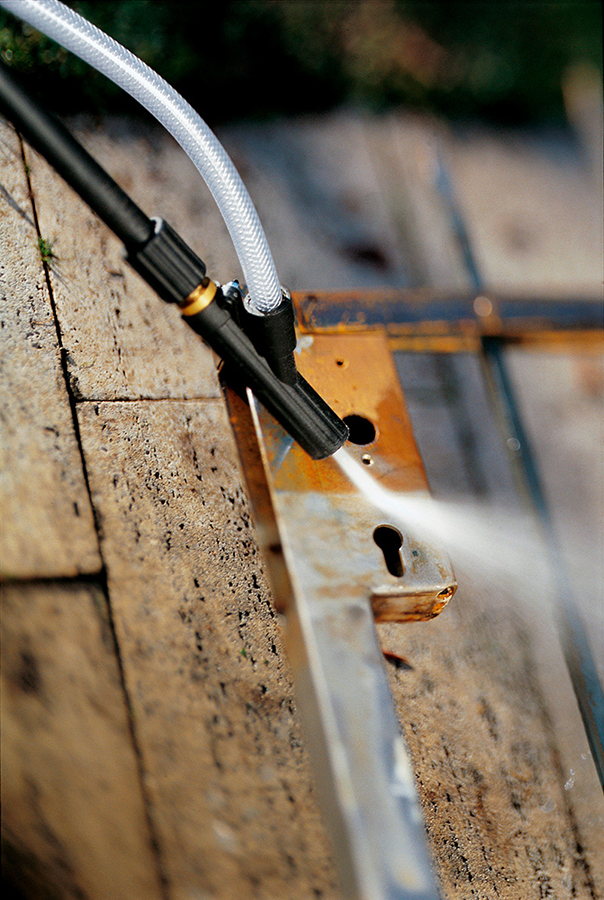 SPECIAL CLEANINGS
Kalakonis Nikitas - Plumbing Installations Kastella Piraeus - Plumbing Installations - Construction Piraeus

The company of Mr. Kalakonis Nikitas which is located in Kastella Piraeus, has been active for several years in the field of plumbing - works, always offering high quality services at the most competitive prices. Having a specialized workshop, consisting of experienced and responsible plumbers, we can undertake anything related to the plumbing of your space. More specifically, we can undertake and carry out a wide variety of services related to thermohydraulic and hydraulic repairs, maintenance, installations, as well as any kind of water supply, heating, sewerage service.
Water throws - Water sandblasting - Sandblasting
Removal of rust, old paint, graffiti from walls, railings, chassis of vehicles, machinery, awnings and any kind of surface, and in your space.
Water blasting:

Hydromassage is the first alternative method and has been applied industrially for about 40 years. It was developed with the main goal of reducing the dust produced by dry nagging.

Our company provides water sandblasting services of all types:
- Water blasting with "curtain" of water
- Pulp type water sandblasting
- Sandblasting with abrasive injection
For every water supply or sewerage work we undertake, we use the most appropriate methods and materials that have been certified, in order to achieve the proper operation of your building.
CONTACT US
For any plumbing work you wish to carry out in your building.